REVIEW
Photo Essay: Beatrix Potter's Magical World
Beatrix Potter was the wonderful lady, who introduced millions of children around the world to a magical world filled with naughty happy squirrels, workaholic porcupines, solemn foxes, curious frogs, etc., all set in a make believe world set in the Lake District in the far north of England. We had a chance to visit her exhibition. Here's a photo essay on the exhibition of her work in Lake District, only a few photographs are included here, the full set is shown here in higher resolutions.

Here's the entrance to the attraction. It's a bit smaller than what I expected, but the building is made out of Lake stone, very traditional indeed.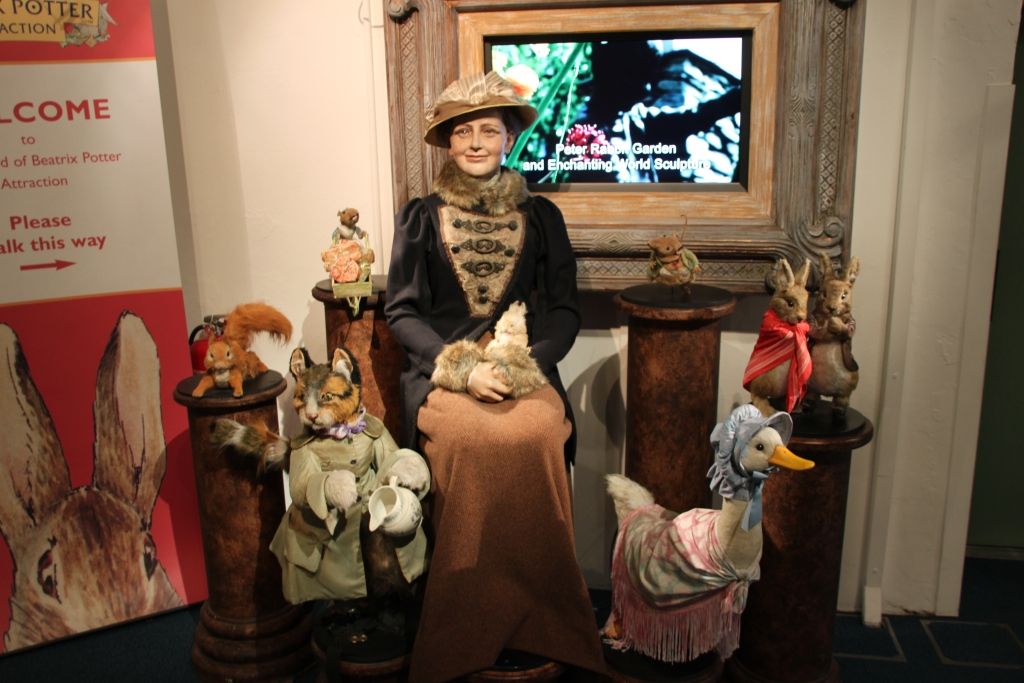 On reaching the landing, you find yourself faced with a statue of Beatrix Potter surrounded by some of her wonderful characters. And she is quite an attractive lady :)

<iframe align="left" src="http://www.flipkart.com/affiliateiframe.php?bc=FEF5CA&tc=000000&lc=A52A2A&buy=&affid=ORDesicrit&id=5ZX3FS58EC&type=3&price=&border=yes&height=200&width=120" style="width:120px;height:200px;margin:8px;" scrolling="no" marginwidth="0" marginheight="0" frameborder="0"></iframe>There was a wonderful clock on the top. This entire clock moved, chirruped, sang and danced, bowed and tweeted and and and on the quarter. The only complaint I had was that it was placed a bit too far off and too high on the wall to really enable people to look at it properly. Still, it's a lovely thing. So you queue up and buy your tickets, and then enter into a small film theatre where a short 5 minute film is shown, which talks about the life of Beatrix Potter, her characters, how she got the inspiration, etc. Then you enter the proper exhibition. It is a winding pathway, every display relates to one of her stories. Each display has an LCD screen which shows the story and how the diorama pertains to the story. I was totally entranced by the displays. Obviously not a shade to compare with Walt Disney's wonderful creations, but in its lovely British understated manner, it was beautiful. Obviously one needs a simple mind like mine :). Here follows some of the characters that I found interesting.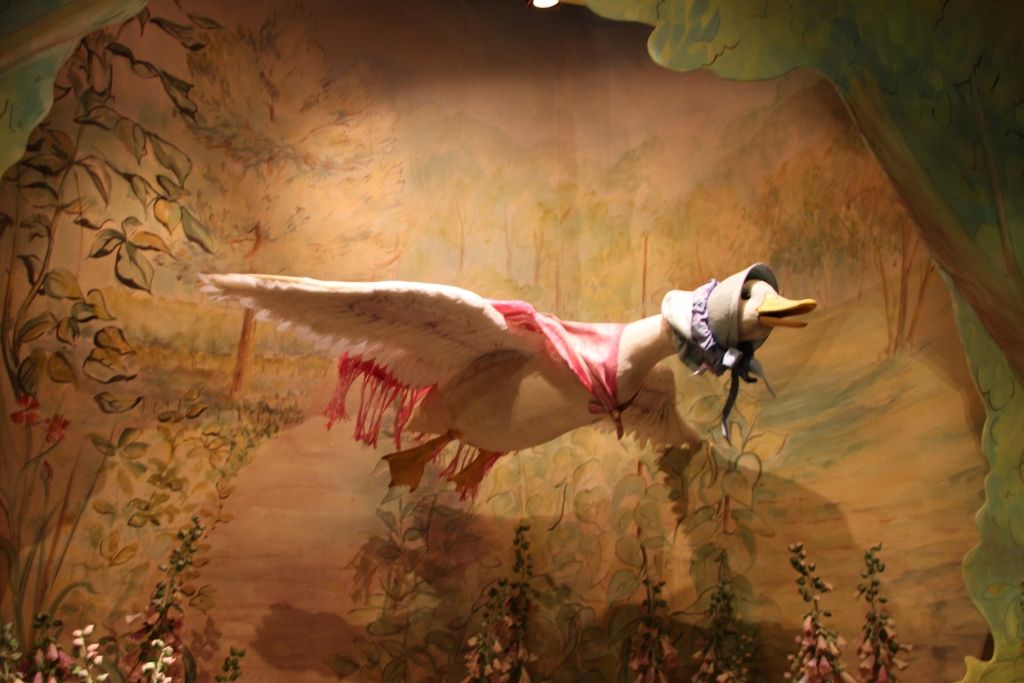 Mother Goose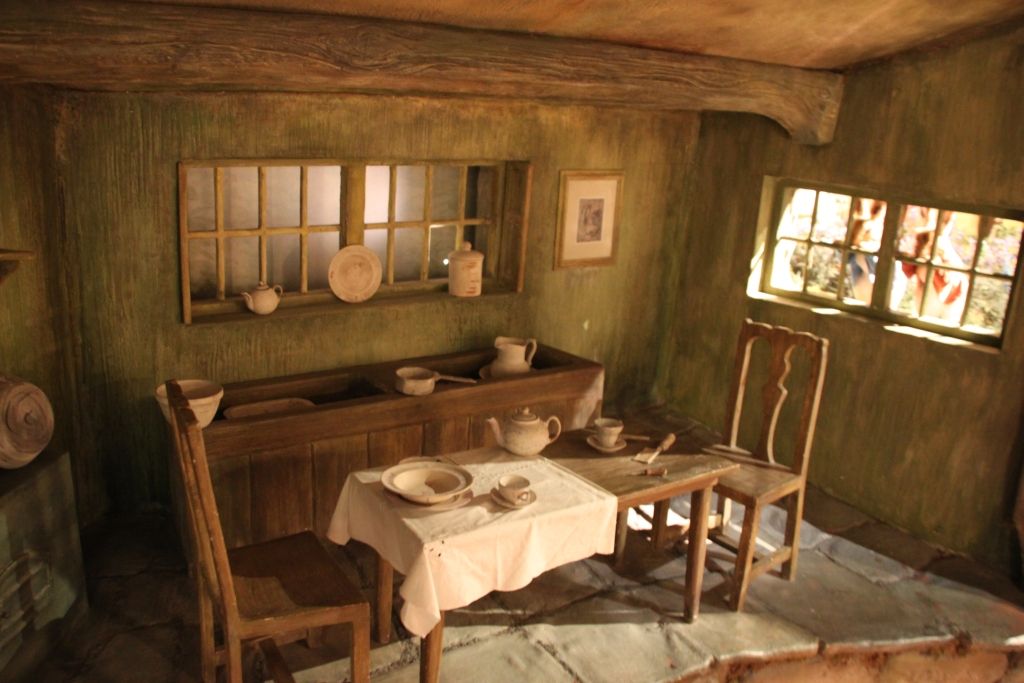 A tiny kitchen with two rabbits peering through the window.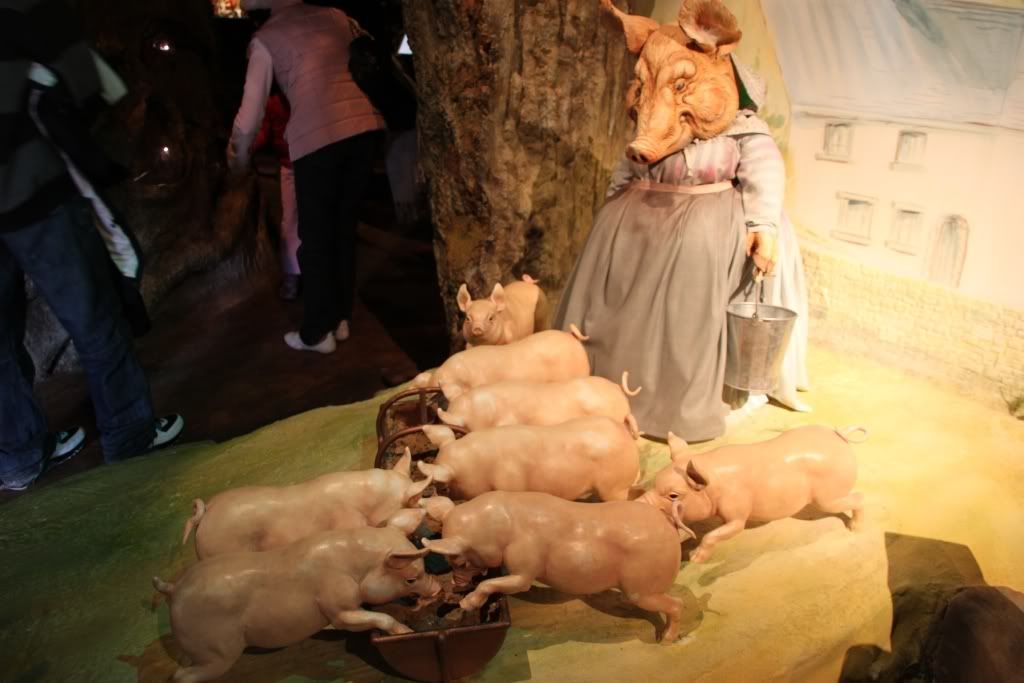 Mother Pig with her piglets.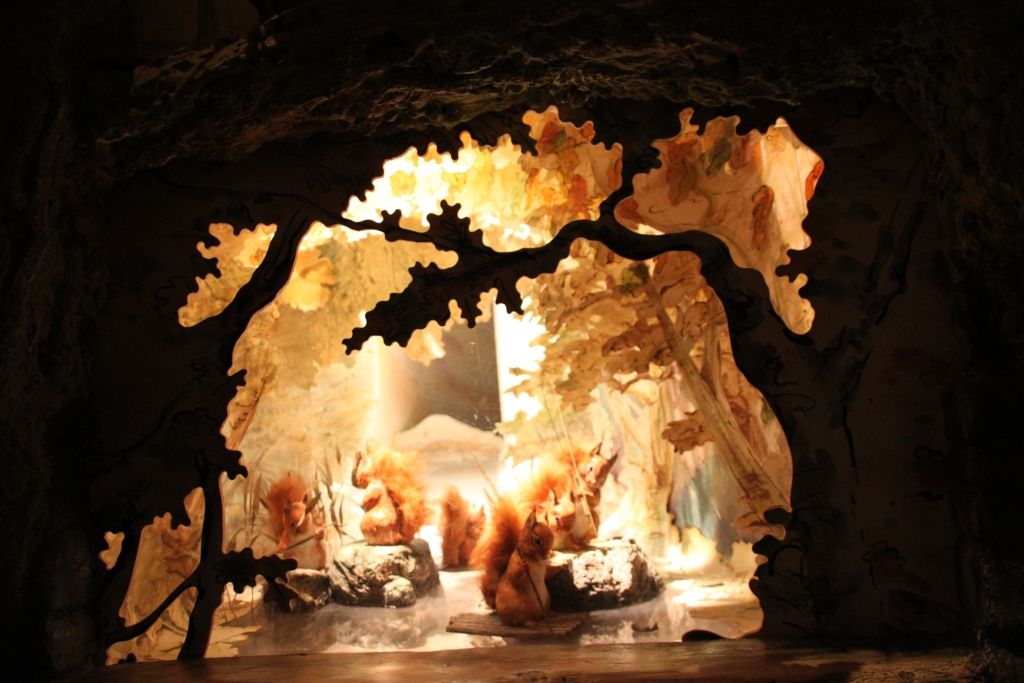 Squirrels in the forest. Squirrel Nutkin I presume.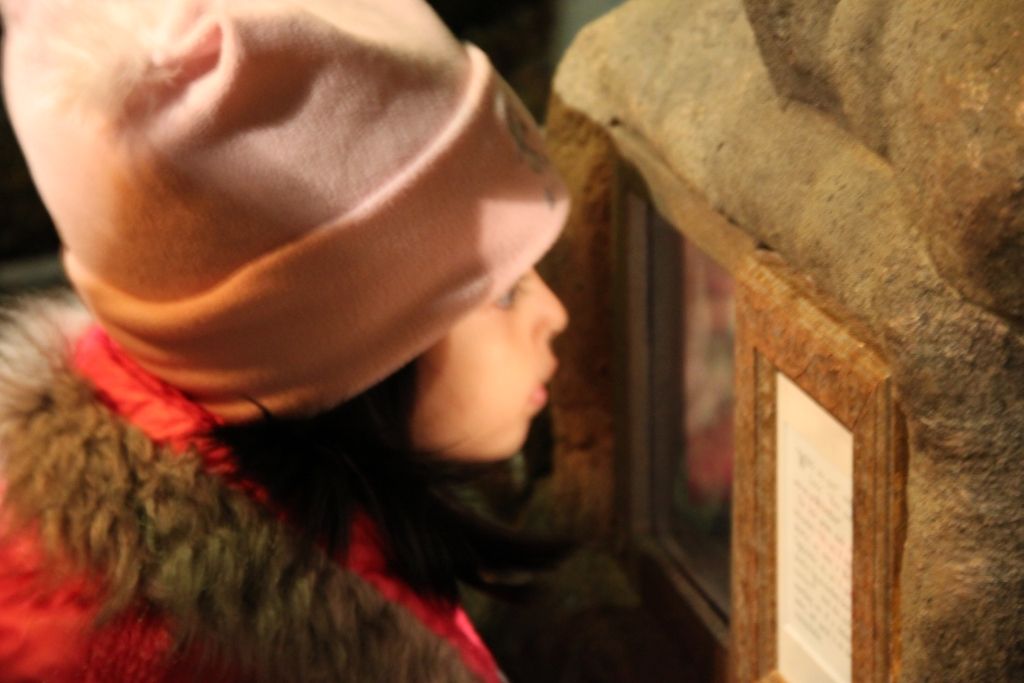 Its a magical world out there. My little girl peering in wonderment and fascination at one of the displays positioned just in the right height for her to see.

A traveling frog.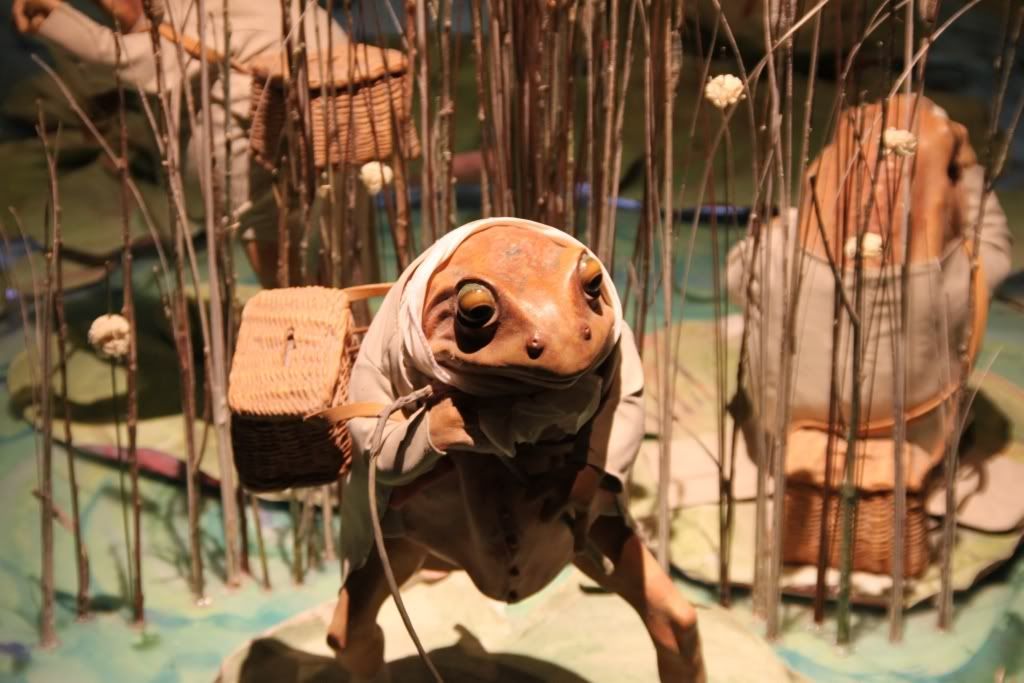 Boating down the river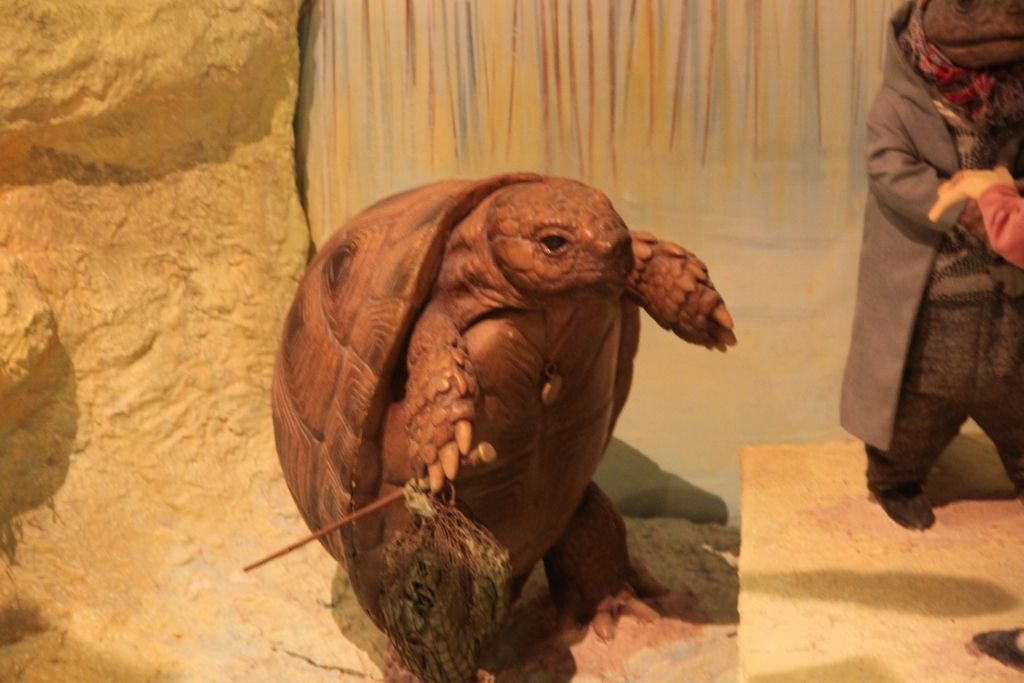 And the frog meets Mr. Turtle.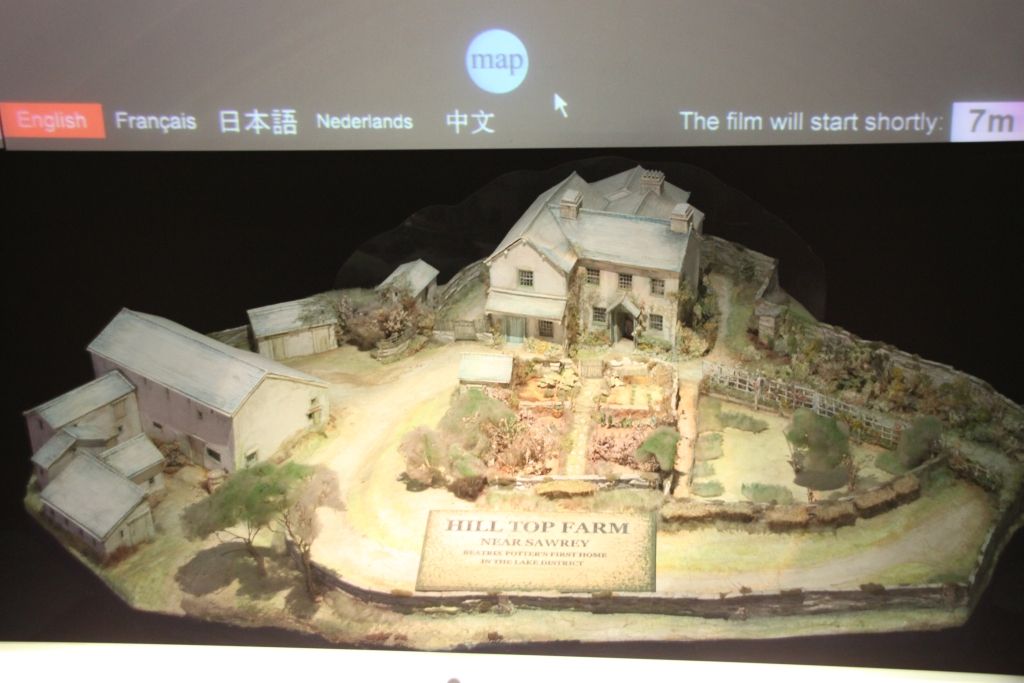 A model of Beatrix Potter's farm, where she wrote most of her stories. This room had three very large screens showing the landscape, the stories, and computerised displays of the natural world.


Somebody was too tired and fell asleep.

Here's crabby old Mr. McGregor in his garden and Peter Rabbit on the left. It was a slice of heaven, something that makes you forget the outside world and takes you back to your childhood when squirrels could be naughty and frogs go on magical wonderful journeys. A place highly recommended and if you can, take your child (real, imaginary or inner) with you.
Keep reading for comments on this article and add some feedback of your own!
Photo Essay: Beatrix Potter's Magical World
Article
» Published on August 16, 2010
» Type: Review
» Filed under:
Author: Dr Bhaskar Dasgupta
RSS:
Subscribe to RSS 2.0 feeds for: