OPINION
Poetry: Didn't I Tell You?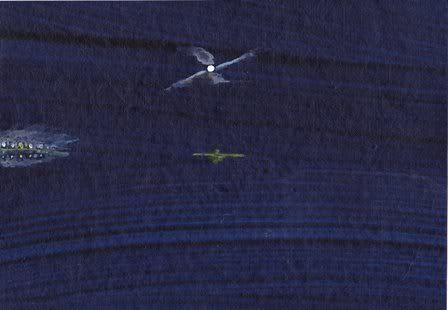 didn't I tell you
there would be a night
a sea
drifting to a far edge
of memory sand
and there would
still be darkness
in random corners
of our woven talk
we shall then merge
in numerous skins
on numerous streets
eyes hawking a breaking storm
when a colored moon suddenly
opens a sky to just another sea.
Poem and Watercolor by Amitabh Mitra
Keep reading for comments on this article and add some feedback of your own!
Poetry: Didn't I Tell You?
Article
» Published on April 21, 2010
» Type: Opinion
» Filed under:
Author: Amitabh Mitra
RSS:
Subscribe to RSS 2.0 feeds for: